Is that what makes us want to hang, a thin seatbelt away from death,
feet dangling over crowds of fried-food-bellied pedestrians below...
because walking, driving, passing through the streets of southern
California, you're already in a sort of consumer death....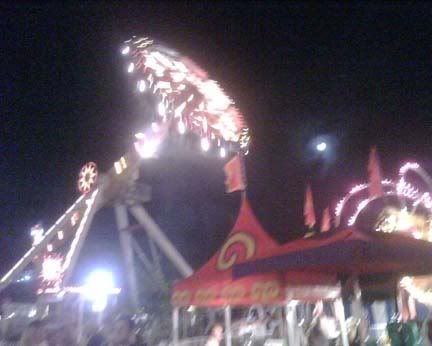 If you can wind your way through the prison thugs, drugs, endless
watering holes, a fast food landscape, then surely you can survive
this, a mechanical failing, nothing compared to the real thing.
Somehow being lifted away, through halfway into space, the plastic
signs become smaller, the heart larger, faster, and we're a little
more alive in southern California.